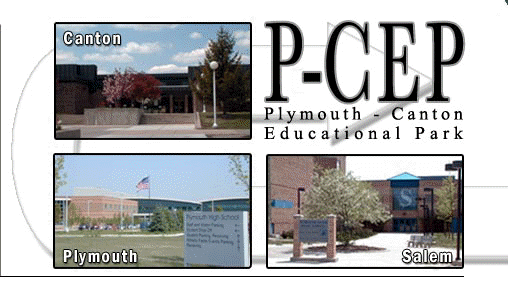 Fourteen schools in the Plymouth-Canton Community Schools' district placed in the top 80th percentile or better in the most recent Michigan Department of Education (MDE) Top to Bottom List, which was released today (Wednesday, Aug. 13.) In fact, Dodson Elementary School has earned the label of a Reward School for the third consecutive year, finishing with a 97th Percentile Ranking.
In ranking all of the public schools in the state, the MDE has created an index in an attempt to normalize the scores. After several statistical calculations, the scores earned by each school are then ranked in numerical order.
"The dedication of our teachers, the hard work of our students, the support of our district parents and the rigor of our curriculum all are major factors as to why our schools continue to rank well when compared with schools around the state," said Erin MacGregor, assistant superintendent, Teaching and Learning, Plymouth-Canton Community Schools. "For the third consecutive year, 21 of our 23 schools ranked in the 50th percentile or above."
Statistically, four P-CCS schools ranked in the top 90th percentile, including Dodson, Bird, Discovery and Pioneer elementary schools. Although for Dodson and Bird, it was a repeat of a strong performance of a year earlier, Discovery and Pioneer surpassed the 90th percentile for the first time.
In addition, 10 P-CCS schools ranked in the top 80th percentile and above. All three of the high schools at the Plymouth-Canton Educational Park – Canton, Plymouth and Salem – were in the top 80th percentile and above. Others in the 80th-percentile plus were West Middle School, and Bentley, Allen, Workman, Miller, Tonda and Smith elementary schools.
Five of the district's schools – East Middle School, Salem High School and Farrand, Field and Miller elementary schools – are considered Focus schools, meaning that in at least one category, there was an unacceptable gap between high-achieving students and the lowest-achieving students. Due to the Focus designation, each school will be under increased performance monitoring by the state MDE.
The MDE also has released its color-coded scorecards for each school in the state. These performance indicators take into account two major tests taken by students in the last year – the 2013 MEAP for grades 3 through 9, and the 2014 MME (Michigan Merit Exam) for high school juniors.
The state then ranks schools in color-coded performance indicators, such as green (best,) lime (second best, etc.), yellow, orange, red and purple. The way this system works, a school's ranking is affected by the number of red performance indicators it gets. For instance, one of P-CCS' schools earned enough points for a green ranking – the best possible – but was downgraded to a lime ranking since it had had a red performance indicator.
In all, P-CCS had six schools with lime ratings and 17 schools with yellow ratings. The district's overall rating was yellow.
The district scorecard noted a number of positive trends. As a group, African-American students met targets in reading and writing and made significant improvements in social studies. Students with disabilities made significant improvements in reading and the economically disadvantaged students showed positive, significant reading gains. Asian students, white students, Hispanic students and students of two or more races as a group met each target. All of the non-academic areas were met, too, such as education evaluations, compliance and graduation rate.
However, the scorecard also showed some areas where improvements will be needed. Several of the demographic groups did not meet targets in math, science and social studies.
Plymouth-Canton Community Schools is committed to continuous improvement to ensure that all of our students are college- and career-ready.
|